WHY LUPITA NYONG'O
SHOULD BE YOUR NEW KIM KARDASHIAN

---
Lupita Nyong'o has fun with what she wears, she does not force things too much, she knows when to say no, did I say she has fun while doing it, yes, she has fun while doing it

She can do funky and casual look pretty well, maybe here Kim Kardashian might be able to outdo her, what do you think.

December 14 2013 11:50am Published By Joan Kanini

---
Lets be honest there is one aspect of Kim Kardashian that Lupita Nyong'o cannot come close to and that is Kim's booty, and thats why today I will be showing your why you should ditch Kim Kardashian fashion style and join team Lupita Nyong'o fashion wagon.

With the movie 12 years a slave receiving great reviews and even nominations for its cast members and the movie itself, Lupita Nyong'o has emerged as the new it girl in Hollywood and I will not be surprised if she takes home the coveted Golden Globe and the SAG awards, but despite the acting, her sense of style has also changed in a big way, and today I will get to show why Lupita Nyong'o is the new Kim Kardashian fashion wise.

A must have for every lady out there is an evening gown and Lupita Nyong'o knows how to rock an evening gown, she keeps it simple and elegant

It has been noted that ordinary dark girls tend to shy away from bold colors, but Lupita Nyong'o is not your Ordinary Girl, she embraces bold colors with ease, And who can forget about her outfit during the Paris fashion show

Last but not list, next time when you are applying your lipstick you should take tips from Lupita Nyong'o, her game in the Lips area cannot be touched.

So as we await to see what She would wear in the upcoming award season, we can be sure that this Kenyan actress will dazzle us with her sense of style and beauty
---
---
LATEST TV & MOVIE NEWS

---
---
---
---
---
---
---
---
LATEST MOVIE REVIEWS

TOP ARTICLES ON OUR BLOG

JOIN OUR COMMUNITY

Powered by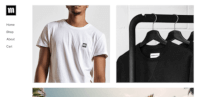 Create your own unique website with customizable templates.