TOP 3 KENYAN
SOCIALITES

December 28 2013 08:50am Published By Catherine Edwards
@cate_0bat
2013 provided us with an interesting selection of new and not so new socialites in the socialite industry as they call it, and I will go as far and say that 2013 had to be the year that socialites would call "a fruitful year" they actually managed to increase in numbers and we all must agree, they have managed to changed the perception that many young college girls had with regards to them and what they do and we all know why, just incase you were wondering yes it's the money which comes with being a socialite, but I have always asked myself what are the qualities of a good socialite, you know, things or signs that you can be able to point out in a young girl as she grows, so that maybe if your into the socialite biz, you can nurture her talent to bring out the best of her, any who with the year 2013 which to me I believe was a great year to be a socialite its only best to check out the top 3 hottest socialites who were in our minds and lips.
3. Pendo
| | |
| --- | --- |
| We start with Number 3, and at this position we have the beautiful Pendo, yes I said it, the beautiful Pendo, from the recent stolen phone saga where she was being accused of stealing a phone, to her sex scandal with the gospel yet secular musician Willy Paul to her nude photos which I must confess and am sure you agree with me, they seem to be a must have for any upcoming socialite who wants to join the industry, this socialite has given us plenty of reasons why she is still relevant in the socialite scene. But what you might not know or maybe you do, this socialite has be known for hanging out with the elite in the local entertainment industry at various events and she is the only socialite in our top three who has managed to perfect her grammar and common knowledge of things. | |
---
2. Huddah Monroe

| | |
| --- | --- |
| | 2. At Number 2 we have the socialite we all love to hate but yet we still can't get enough of her. Huddah Monroe, Ever since this socialite graced the socialite scene many socialites have been forced to have an early retirement in their socialite career, although everything seems to be in place with our number two socialite there is only one thing which lets her down and am 100% sure we all know what that is, for now I will go and say she lacks patience feel free to put a better word there, but honestly just be patient and think things through before you Tweet, Facebook or speak don't be quick to give answers or better yet don't be quick in passing your messages of condolences, get the facts right. All in all Huddah is a perfect role model for any girl out there who would want to pursue that career, yes I said career |
---
1. Vera Sidika

| | |
| --- | --- |
| 1. Our number 1 crown goes to "drum rolls please" Vera Sidika. With a weave worth 450,000ksh, you are bound to be top of any socialite top three, top five or a top ten list. From her expensive weaves to accusations of pimping out her fellow female s to rich fellows, this socialite and "business lady" has given us plenty of reasons why we should be talking about her, and if we are to believe rumors, we can add on that list her new mansion in Lagos Nigeria, proving once again that being a "business lady" does pay off in the long run and forget about her grammar issues on twitter, just focus on her Godly given sitting allowance and you will be able to see that Vera Sidika is the sexiest of them all. | |
TOP MOVIE REVIEWS


---

---

---

---

MOST SHARED ARTICLES


---

TRENDING ARTICLES


---
---
LATEST TV & MOVIE NEWS

---
---
---
---
---
---
---
---
LATEST MOVIE REVIEWS

TOP ARTICLES ON OUR BLOG

JOIN OUR COMMUNITY

Powered by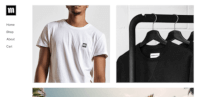 Create your own unique website with customizable templates.