THE RAID 2 MOVIE TRAILER
Before even its release,
The Raid 2
has already released numerous praise for its action sequence which is filled with bone-crushing, head-splitting level of violence. The movie which is directed by
Gareth Evan was first screened at
Sundance film festival and received positive reviews from critics all over. The trailer itself does the movie justice as it shows what one should expect with the Raid 2, below checkout one of the many trailers that the directors have made available to the public
---
---
LATEST TV & MOVIE NEWS

---
---
---
---
---
---
---
---
LATEST MOVIE REVIEWS

TOP ARTICLES ON OUR BLOG

JOIN OUR COMMUNITY

Powered by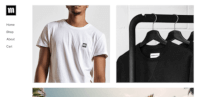 Create your own unique website with customizable templates.