---
THE SAMARITANS TV SERIES

2nd April 2014 8:00am Published By Catherine Edwards @cate_obat
---
We have witnessed a rise in the number of local TV series which are being produced, and to add on the many shows which have already been produced is
The Samaritans.
A comedy based television series about Non-Governmental organization (NGO).
Just like the many NGO's that are currently operating in the currently, the Samaritans is about an NGO that does the opposite of what its really supposed to do. The teaser of these TV series is everything that you would ask for, I would go and say that its much more better than the
State House teaser
which I believe was just lacking the it factor. The teaser offers an insightful glimpse of the world of NGO's basically in many African countries
In an interview with one of Africa's media the Producer of

the Samaritans

, Hussein Kurji said thathe was inspired to come up with the show after numerous crazy stories that he cam across about NGO's in the country, with that in mind we do hope that Hussein and the rest will be able to keep us glued on our screens with this one.
The production in itself gathered a lot of of interest last year in South Africa particularly at DISCOP which led to a full pilot being created, some of the top celebrities who will be staring in this one of a kind TV series include Tijmen Rooseboom, who plays Mr. Rogers, this is what he had to say about the role and the series:

'I am not quite sure what my personal added value is. Maybe it has something to do with the colour of my skin, after all they were looking for a 'white Caucasian male'. Who cares, I am an actor now,' he went ahead to add that 'Well, to be quite honest, The Samaritans is still a pilot and Mr Rogers has only 6 lines… I might have forgotten to mention that in the beginning…'

Here's the synopsis of the show:

It is centered around the absurdities of one dysfunctional NGO. The setting for The Samaritans is the Aid for Aid Kenya field office. The main characters are the staff who have to deal with the odd demands and decisions of the head UK Aid for Aid office and hopelessly inept local bureaucrats, while trying to write as many useless reports as possible, all under the guise of 'saving' Africa.

Aid for Aid is an NGO (Non Governmental Organization) whose mandate it is to do…well, no one knows exactly. But by demonstrating a knack for using all the right buzzwords and NGO jargon, they can get away with doing a lot of nothing.

The agency is currently dealing with the largest grant they have ever submitted, but with everyone in over their heads, will they succeed this crucial test?

It does not help that other back-stabbing NGOs are trying to steal their work, that they are busy planning yet another team building retreat, or even that they keep loosing at the annual "NGO-NGO Awards" but now they have to deal with the biggest scandal ever to hit their agency – Tune in to follow the shenanigans of the hapless staff at Aid for Aid.

How will they cope?


Make sure to catch this epic TV series on a screen near you

---
RELATED ARTICLES


---

---

---

---

---

---

---

---

---

---

MOST SHARED ARTICLES


---

TRENDING ARTICLES

---
LATEST TV & MOVIE NEWS

---
---
---
---
---
---
---
---
LATEST MOVIE REVIEWS

TOP ARTICLES ON OUR BLOG

JOIN OUR COMMUNITY

Powered by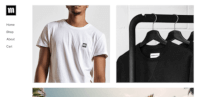 Create your own unique website with customizable templates.