---
MALI ACTRESS BRENDA WAIRIMU SHARES POST CHICKENPOX SELFIE'S

7th April 2014 10:00am Published By Catherine Edwards @cate_obat
---
Mali's Brenda Wairimu is back. After a small scare of chicken pox, the beautiful actress Brenda Wairimu shared a selfie of herself on her Istagram page

In the selfie you can be able to tell that the actress is in a very good mood, maybe its because of the fact that she came out of the chicken pox issue with no marks on her face at all, something which many of her fans were super exited about.
The Mali actress seems to be taking the post chickenpox issues very well, the actress even went on to joke about it, how sweet. Here is what she posted, "Selfie game upped!!! Chicken pox ni wewe, na watu wenyu hehehehe .#dirtymirror #imeonamengi #imepitiazaidi"

Below checkout her selfie

TRENDING ARTICLES

---
LATEST TV & MOVIE NEWS

---
---
---
---
---
---
---
---
LATEST MOVIE REVIEWS

TOP ARTICLES ON OUR BLOG

JOIN OUR COMMUNITY

Powered by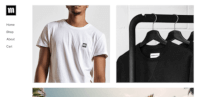 Create your own unique website with customizable templates.