---
J.K ROWLING "HARRY PORTER" SPINOFF "FANTASTIC BEASTS" WILL BE TRILOGY

1st April 2014 12:00 noon Published By Arnold Johnson @arnold__16
---
Following in the footsteps of "The Hobbit" franchise, Warner Bros. is planning "three megamovies" for J.K. Rowling's Harry Potter spinoff, "Fantastic Beasts and Where to Find Them."

The New York Times reports in its profile on WB CEO Kevin Tsujihara that the hotly anticipated franchise will be a trilogy.


Back when the series was first announced in September, Tsujihara was relatively tight-lipped about the project, only saying "The hope is that we're going to build a film franchise."

Tsujihara persuaded Rowling to revive the Harry Potter movie magic by adapting her Hogwarts textbook "Fantastic Beasts and Where to Find Them" for the big screen. Rowling wrote the 54-page book in 2001 between publication of the fourth and fifth Potter books.


"When I say he made 'Fantastic Beasts' happen, it isn't P.R.-speak but the literal truth," she said about Tsujihara. "We had one dinner, a follow-up telephone call and then I got out the rough draft that I'd thought was going to be an interesting bit of memorabilia for my kids and started rewriting!"

Set initially in New York about seven decades before the start of the Harry Potter story, the films will follow magizoologist Newt Scamander. They're not prequels or sequels, but an "extension of the wizarding world."

---
RELATED ARTICLES


---

---

---

---

---

---

---

---

---

---

MOST SHARED ARTICLES


---

TRENDING ARTICLES

---
LATEST TV & MOVIE NEWS

---
---
---
---
---
---
---
---
LATEST MOVIE REVIEWS

TOP ARTICLES ON OUR BLOG

JOIN OUR COMMUNITY

Powered by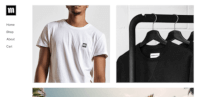 Create your own unique website with customizable templates.